How moreLamplight Replaces a light bulb


(Harp should be 8.5" or taller)
8.5" harp included with order
Shade size &nbsp
Minimum of 5" wide at top
Minimum of 12" wide at bottom
Unplug your lamp. Remove your lampshade, harp and light bulb
Install the (4) Reader bulbs into the sockets
Screw module into your lamp socket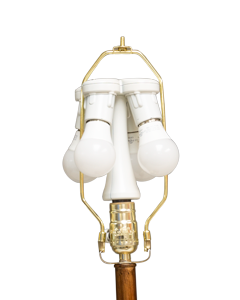 Insert Lamp harp (included)
Slots in module align with harp.
Reader bulbs are 30% smaller for optical control
Plug your lamp into outlet on the back of the dimmer plug. Dimmer cord length is 6 feet.
Plug the dimmer with your lamp's plug installed into your outlet.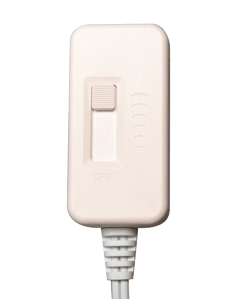 Slide hand held dimmer for brightness control
Optional: Hand held LED dimmer only $19.95
For more focus and brightness on your task, try your LampLight Booster bulb.
Note: It is not necessary to attach the dimmer if you will only use your lamp on high. However, you may like the convenience of a hand held switch.